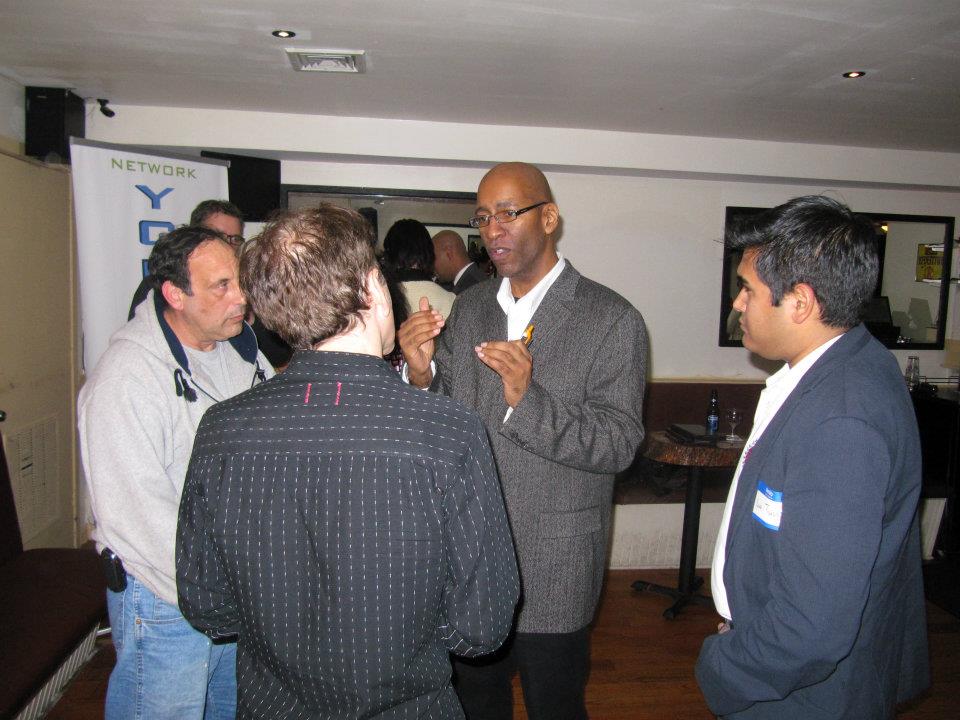 Discussing analytics and social media after a Zimana Facebook presentation for Yceeya Network, New York, New York
Over 60% of small and medium sized businesses are using various analytics tools*, but many businesses lack dedicated analysis of the information. Even more critical, 73% of adults compare prices online before making a purchase, with 17% using social media for information before a purchase (source: Experian 2011 Digital Marketer report). With these details, your firm must use analytics to better manage marketing costs, to launch new social media initiatives, to improve online sales leads, or to simply improve the online experience for visitors.

Zimana can examine the data, providing review and, if necessary, implementation of code modifications and tagging strategy for online marketing. Gain the most value from your marketing and online business efforts, such as:
Web analytics dashboard creation and monthly analysis reporting

Social media optimization

Website development and optimization for marketing

From Google Analytics to the latest social media analytic tools, gain insights for your business questions, such as:
What optimization will bring better quality traffic?

What does our web analytics data indicate for a better
online experience for customers?

How can our business best incorporate social media?

How can we improve our online offerings for profitability based on our Google Analytics data?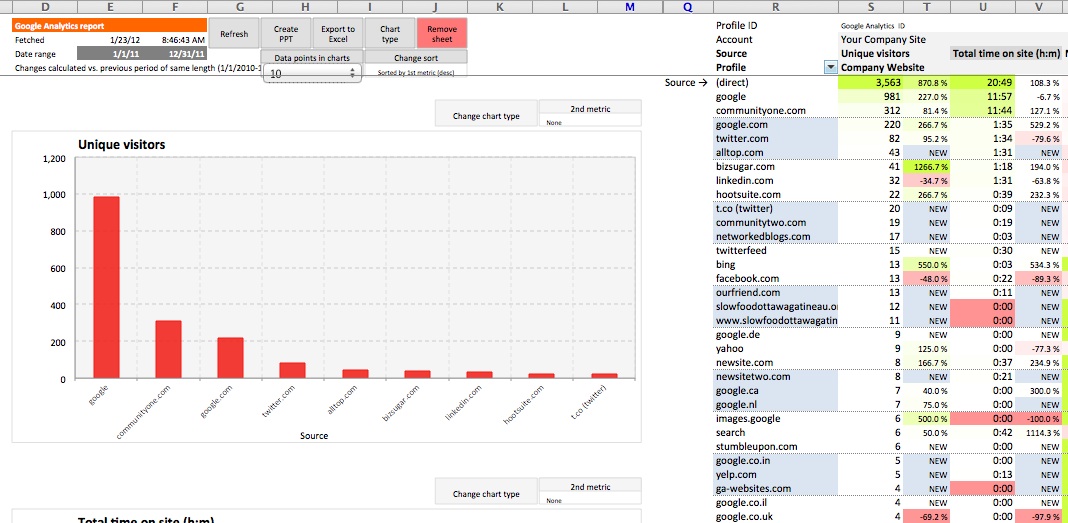 Work is completed in house, applying paid tools as needed.
Be it a small mom and pop business or a large business with a marketing team, you will receive straight forward analysis, meant to fit the objectives while providing value for your budget. Hours are managed via Freshbooks.

Call today and reach your best insights!

* Source: Staples Small Business Survey
Our new Zimana supported websites are clearly enhancing our business. I have seen a marked increase in sales and quality leads since they have gone up....Tic Toc Entertainment and The Night Fever Band appreciates the hard work that Zimana continues to put in to support & enhance our internet presence. The value has been tremendous and it shows in our bottom line. Thanks for all you do.

Gregory Crook
Tic Toc Entertainment, Inc.
Chicago, IL
Pierre DeBois of Zimana, LLC has been an invaluable resource to my internet business. Through Google Analytics and strategy for my blog, Succeed As Your Own Boss, and my internet store, I have been able to increase my sales online 126%. Pierre is a small business owner who under promises and over delivers. I could not recommend his firm more highly.

Melinda Emerson
Host of #SmallBizChat as @SmallBizLady
Philadelphia, PA

I chose to hire (Pierre DeBois) to facilitate one of my classes at Indiana University. The presentation taught the students how to use sites like LinkedIn, Facebook and Twitter to promote their businesses after graduation. Pierre's material was organized and easy to understand. I recommend his work for academicians and professionals alike.

Eric Anderson
Founder of Scientifically Speaking
Indianapolis, IN

READ MORE
CALL TODAY!
How the Zimana advantage works for you!
Gain specific marketing analysis that fits your resources!
Analysis reports are saved on the cloud, ready for review when you are ready!
Analytics tools and Excel plug ins that aid analysis!
Benefit from evaluations of the latest digital tools and information that can best serve your business and clients!


Click on the titles below for helpful web analytics and social media analytics articles
Free Guide - Increasing Your Effectiveness Through Web Analytics
Pitney Bowes pbSmart Essentials
Digital Signage Augments Branded Search
Digital Draw
How Web Analytics and E-mail Marketing Spotlights Your Best Customers
Pitney Bowes pbSmart Essentials
SMBs Need To Study, Not Mimic, Successful Digital Strategies
All Analytics
8 Simple SEO Tips for The Not-So-Tech Savvy Entrepreneur
Contribution -- Black Enterprise.com (Article Author: Marcia Wade Talbert)
7 Ways Analytics Can Improve Your Marketing
Contribution -- American Express OPENForum (Article Author: Ramon Ray, Small Biz Technology)
How to Use Google Analytics To Grow Your Business
Contribution -- Melinda Emerson, Host of #SmallBizChat as @SmallBizLady
Five Reasons Web Analytics Is Essential For Strategic Growth
Dun & Bradstreet - AllBusiness.com
20 Ways to Use Twitter to Create Rabidly Loyal Customers
Contribution -- Yellowbook360 (Article Author: Anita Campbell, Small Business Trends)